新闻资讯
---
以诚信、科技、智慧为可持续发展动力,以务实、落实、求实的企业精神服务于社会
Congratulations to the company's all-electric stacker for obtaining Zhejiang Manufacturing certification!
---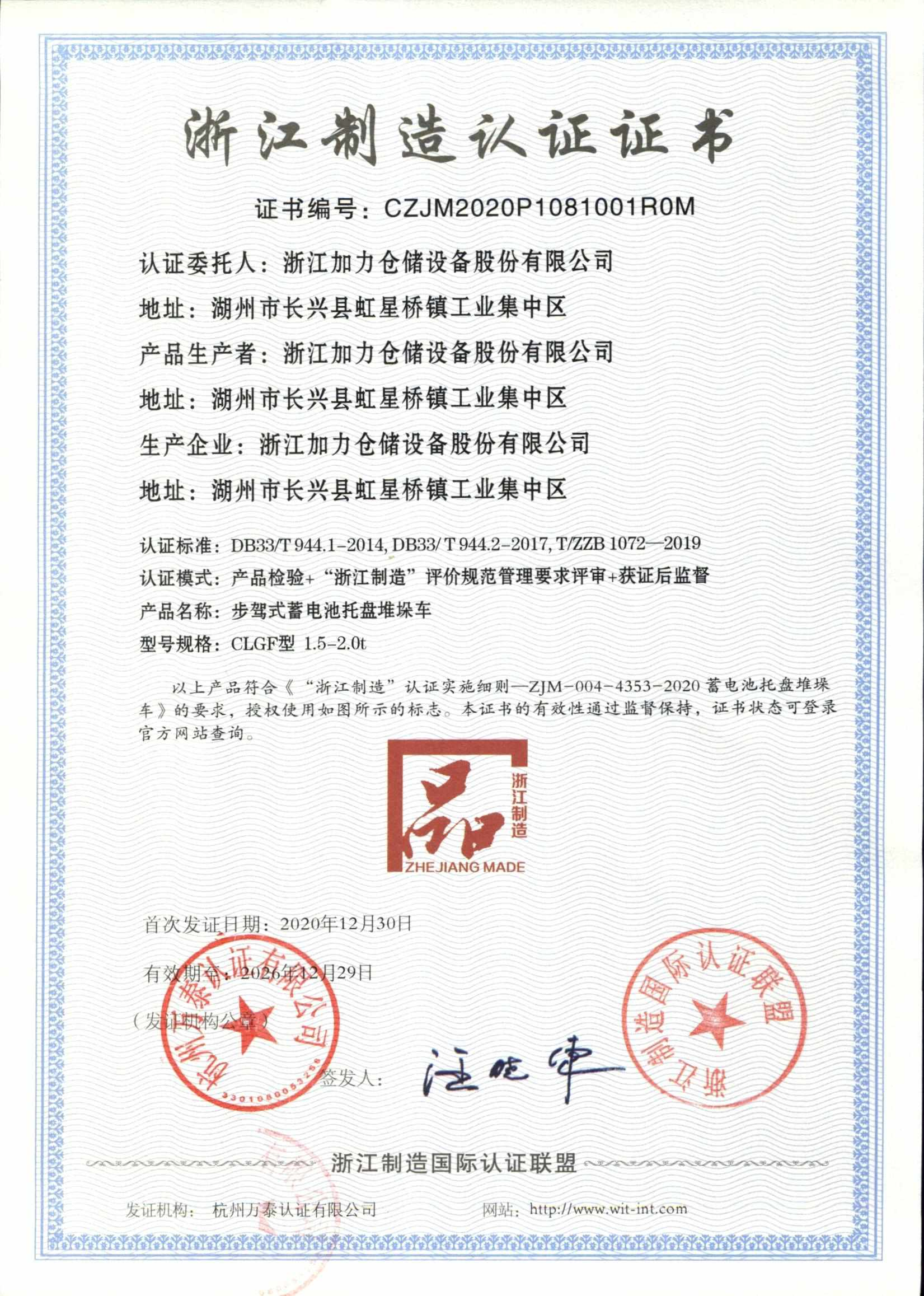 "Made in Zhejiang" is the "regional brand, advanced standards, market certification, international recognition" as the core, with "standard + certification" as the means, set quality, technology, service, reputation as one, recognized by the market and society, on behalf of Zhejiang manufacturing industry advanced regional brand identity, is the "benchmark" and "leader" of Zhejiang manufacturing industry. It is the "synonym" of high quality and high level.
The "Made in Zhejiang" brand is a regional public brand that reflects and comprehensively reflects the image of enterprises and products in Zhejiang, and aims to be high-quality and high-end.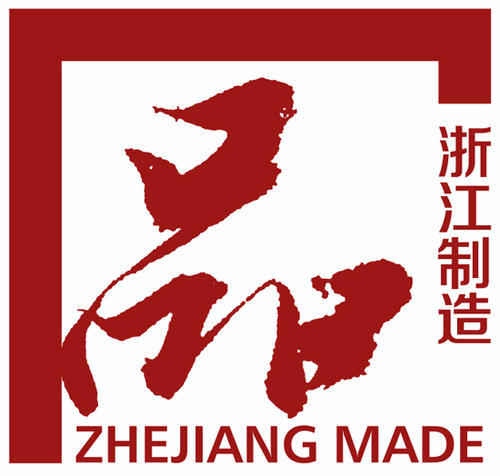 The "Made in Zhejiang" logo is square as a whole, and the "product" character is derived from the "product" character in the "Lanting Foreword" by Wang Xizhi, an ancient calligrapher, which reflects the core value of the "Made in Zhejiang" brand to the essence, sincerity and far, and represents the connotation characteristics of Zhejiang quality, Zhejiang creation, artisan culture and Zhejiang business spirit. The external box and text constitute the seal form, representing the hard commitment of "Made in Zhejiang" to the market and society; The use of deep red color, meaning life and vitality. The icon contains the joint efforts of the government, enterprises and society to build the quality co-governance concept of "Made in Zhejiang" building. According to the relevant regulations of the State, organizations that have obtained the certification of "Made in Zhejiang" can use the certification mark in advertising, product introduction and other promotional materials, and can mark the certification mark on the certified products and their packaging.
The standard system of "Made in Zhejiang" applies the model of A+B, which reflects the regional brand building concept of "good enterprise" and "good product" of Zhejiang manufacturing as a whole. Standard A is the "Zhejiang Made" evaluation specification "standard, which puts forward the characteristic requirements of" quality excellence, independent innovation, industrial collaboration and social responsibility "for" Zhejiang Made "brand enterprises. B series standards represent the comprehensive requirements of "Made in Zhejiang" personalized products, focusing on the connotation of "Made in Zhejiang" product standards of "careful design, excellent material selection, precision manufacturing, accurate service".